BPEterminal: Your friendly interface to BPE products!

BPEterminal is the software created by da BPE Electronics for interfacing to their electronic boards and transducers.
Thanks to BPEterminal you can customize your BPE Electronics product according to your needs.
BPEterminal needs a PC running a Windows operating system (XP or above), both 32 and 64 bit.
See included instruction for more details on program requirements.

Useful downloads (for some old XP systems):
USB adapters drivers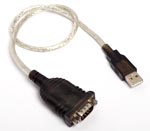 Download driver